WHEN LOVE HURTS IS FOR YOU, WHO
experience inexplicable affliction or pain in relation to sexual activity, gynaecological examination or intercourse but is unaware of why
have a diagnosis of the discomfort/pain you feel in connection with sexual activity, intercourse, or gynaecological examination
may have seen the doctor but did not receive a satisfying answer or diagnosis
want to read about the relation between a diagnose and sexual issues
long for inspiration to get your love life on the right track
consider talking to the doctor or those closest to you, but you do not know how to express your problem
feel isolated and want to know, if there are others who experience the same as you
When Love Hurts cannot give you a diagnosis or recommend treatment. It is up to your doctor to do this. However, on this website, you may find:
When Love Hurts is made by Props & Pearls, based on Nikolaj Plads in the centre of Copenhagen, Denmark.
In the Props & Pearls boutique, many women have received a helping hand in their struggles with pelvic pain and other sexual afflictions, as they find their way either to; live with or resolve their issues. We wish to share what we have learned with you.
When Love Hurts membership is 3 dollar a month. The money is used to maintain and if possible to expand. Please write if there are areas you miss.
Everything about your treatment and diagnosis you must discuss with your doctor.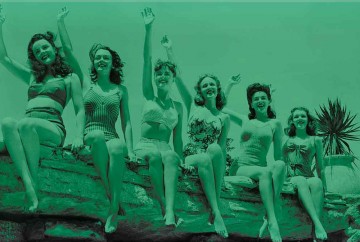 When Love Hurts is developed and supported by Props & Pearls, a social-economic enterprise based on Nikolaj Plads no. 23 in Copenhagen, Denmark – founded and owned by Birgitte Baht and Rosemarie Wedell-Wedellsborg i 2005. Since, Props & Pearls has been a women's healthcare lounge, shop and online portal – www.propsandpearls.com. Props & Pearls was founded to serve women dealing with issues such … Continue reading PROPS & PEARLS